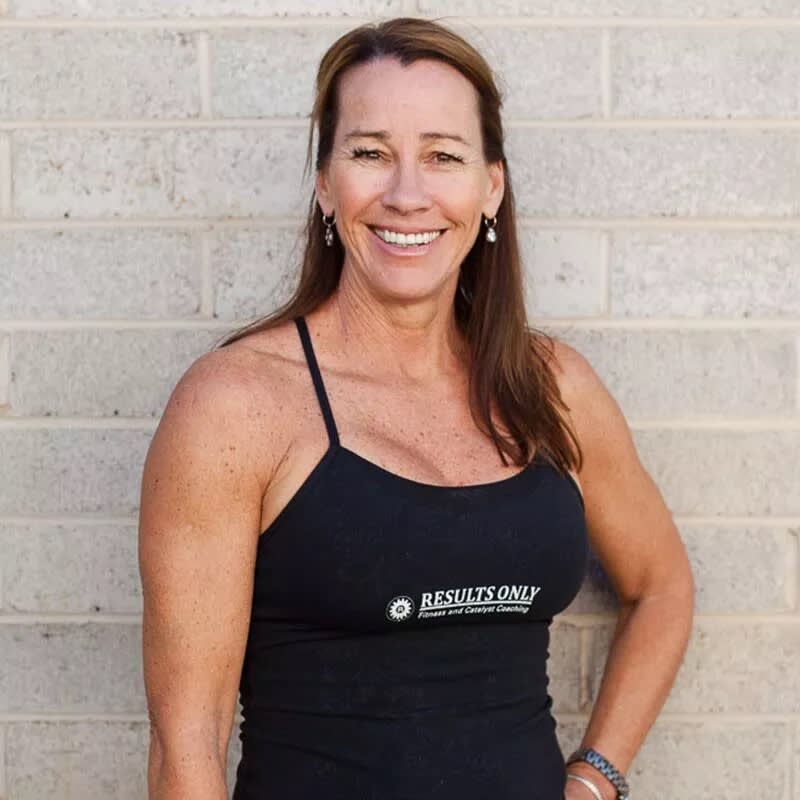 Kelly Michael
Kelly Michael and Bobby Kelly are the owners of Results Only Fitness. Kelly has been working in the fitness industry for over 15 years.
She is a Certified Personal Trainer with multiple advanced certifications including Precision Nutrition Specialist, Functional Aging Institute Specialist and Functional Movement Screen Specialist. Kelly graduated from the University of Arizona with a Bachelor of Science degree in Finance and Economics.Kelly has worked with clients throughout the valley and serves as a trainer for K2 Adventures Foundation preparing climbers annually for summits on Mt. Kilimanjaro and Machu Picchu.
Personally, she has been a fitness enthusiast and athlete all her life and continues to play competitive tennis and participate in races and outdoor adventures regularly.
Kelly oversees the operations at Results Only and works with Bobby and the team of fitness coaches to ensure that their clients are getting the absolute best training programs, coaching, customer service experience and results possible.
As a business owner Kelly is passionate about the core values of Results Only and leads the team by one of their primary values, "We are the best part of our member's day every day." She and the Results Only Fitness team strive to become the best part of their member's day, achieving results and changing lives while having fun doing it!