Move and Live Better With Our Prime Senior Fitness Program
At Results Only Fitness, we're proud to offer a welcoming Senior Fitness program that can help you stay active day after day and enjoy a great sense of accomplishment after every single session.
Our Senior Fitness program is the perfect way for men and women 60 and up all across Phoenix to move and live better with a combination of balance exercises and targeted mobility work. We believe individuals in the area that are ages 60 and up are in the PRIME of their life!
We can't wait to show you how beneficial this specialized program is for people of all experience levels. Fill out the short form on your screen to learn more!
Why Is Our Senior Fitness Program The Best Fit For You?
If you're like most seniors out there, you know how important it is to stay active and keep your body moving on a daily basis. That's why our Prime Senior Fitness program is focused on providing men and women across our community with exercises focused on longevity and moving safely.
Our team is committed to providing professional instruction for kinder and gentler workouts, along with ongoing support to keep your motivation high.
Join us here in Phoenix and take on:
Total-body strength exercises with appropriate modifications

Improved mobility and coordination
Boosted heart health and endurance
In Our Senior Fitness Program, We Will Have Your Back Every Step Of The Way
There's nothing more frustrating than starting a workout routine and then losing your motivation just a week or two in. Everyone knows that feeling and it happens to people of all ages all the time.
We're here to make sure it never happens to you again.
Our Prime Senior Fitness program includes ongoing support and accountability. We work hard to have your back through every single session. From day one, we'll work to understand your health and fitness goals and then we'll work together to get you safely and effectively to your goals.
Join our team here at Results Only Fitness for:
Professional and specialized coaching
Tailored exercises focused on mobility and balance
Unwavering support and motivation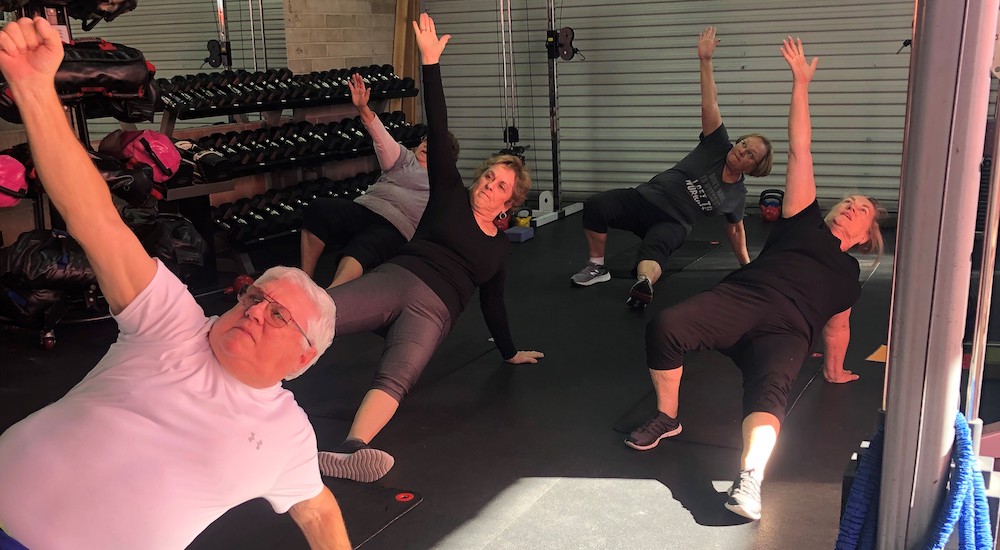 Take The First Step Today! Learn More About Our Senior Fitness Program!
Our Prime Senior Fitness program is helping men and women here in Phoenix feel happier, healthier, and more energized than ever before. Join the team at Results Only Fitness and treat yourself with a fitness program that helps you move and live better than ever.
Fill out the short form on your screen to learn more today!