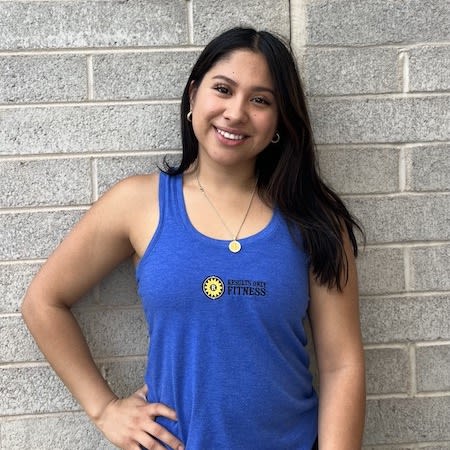 Tatyana Colin
Hi! I'm the Head Coach at Results Only Fitness. I'm a certified personal trainer through NASM, and a Precision Nutrition level 1 coach.
I grew up in Phoenix, Arizona and to the surprise of many I am not much of an athlete. I did not find my love for exercise through sports. I found my love for physical fitness through personal life experiences. Which inspired me to further my education in the matter and get my B.S. in Exercise and Wellness at Arizona State University (GO SUN DEVILS!) I love the therapeutic effect a good workout has, and the confidence it helps each person build. The gym can be intimidating to many, but I want to help people find and build that confidence to overcome it!
I started at Results Only Fitness as an intern and quickly fell in love with the community. I strived to learn as much as I could from the team and through my hard work was offered a position as an assistant. Following my graduation from ASU, I decided to broaden my experience by working at a big box gym alongside Results Only Fitness. This experience highlighted the value of the personalized approach we offer at Results Only Fitness, where the team genuinely cares. They strive to be the best for each and every person who comes in and I find it extremely motivating.
I am now the assistant manager/head coach and I continue to learn new things everyday from not only our team, but clients as well.